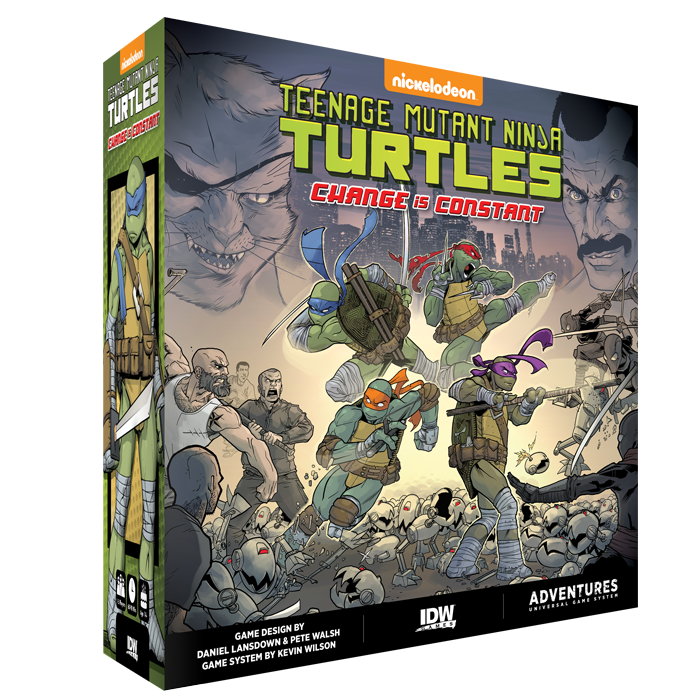 Teenage Mutant Ninja Turtles Adventures
Publisher Description
Battle with your brothers through the streets of New York City to defend your town from the sinister Baxter Stockman and his technological terrors! Teenage Mutant Ninja Turtles Adventures: Change Is Constant is a scenario-driven miniatures role-playing game created in IDW's Adventures Universal Game System. Play as one of the four ninja turtles or Casey Jones, or take on the role of Baxter and command his robot fleet, including the menacing Mega-Mouser. This all-new entry into the Adventures Universal Game System features a brand-new campaign and two different modes of play: 1 vs. Many and fully Co-operative! Each Adventures game is both stand-alone and compatible with other games in the system! Mix and match characters from each game to create custom scenarios!
Teenage Mutant Ninja Turtles Adventures, City Fall/Change is Constant - Rules SummaryCollapse
There is currently no summary for this edition of Teenage Mutant Ninja Turtles Adventures. Would you like to
write one
?
Recommendation On